You might think there are still a couple of people around the world who haven't heard about the various health consequences related to electromagnetic field (EMF) and cell phone radiation.
I was one of them.
But soon I learned you don't need to be an expert to understand why this type of radiation is harmful to our health, and that health conditions associated with it are more common than we think, or make us believe.
After some research, I started to be worried.
Cell phone radiation is one of the most common types of EMF emissions. Nearly everyone in the world carries a cell phone in their pocket, so cell phone radiation is becoming a grave public health concern.
Why Cell Phone Radiation Is Harmful
Cell phone radiation is a type of electromagnetic field (EMF) radiation that is especially dangerous to humans, mainly because it comes at us from all directions. We are surrounded by reception towers and by cell phones everywhere we go. We even carry them on our bodies.
The federal office of Health and Human Services National Toxicology Program announced in November 2018 the results of a broad study concluding that there was "clear evidence" that cell phone radiation (2G and 3G within the survey) caused DNA damage and cancer in mice.
Radiation that comes from cell phones has been proven time and again to possess biological effects on the physical body.
Now, you'll start to wonder why the radiation these devices are emitting isn't regulated, but actually, they measure it. Well, sort of.
In the US and other countries, they're employing a measurement called SAR or Specific Absorption Rate.
The measurement helps determine the quantity of radiation a specific body can absorb.
The good news is the manufacturer should measure it and have it reported.
But as you have guessed, SAR it's only a measurement, but it will not tell you how dangerous cell phones are.
The truth is EMF radiation coming from cell phones has been found in several studies to bring potential harm.
Cell phone radiation is also related to many types of cancer, including breast cancer, sperm damage, and male infertility, and even gliomas, the deadliest of brain tumors.
It Can Be Hard to Believe
If you believe that the jury is still deliberating about the fact that cell phones can be dangerous to your health or not, then you probably want to take the time to read this.
Dr. Devra Davis, the author of the book called, "The Secret History of the War on Cancer," has been investigating the dangers of radiation emanating from cell phones.
Like many people, Dr. Davis did not believe in the possibility that cell phones were dangerous – until she studied it.
And now, with the toxicological and epidemiological evidence that supports his claims, he is trying to make the world understand that cell phone radiation is not only dangerous, but it can also be deadly.
Dr. Davis explains in his book how the impact of the cell phone on our bodies is not related to its power, as it is quite weak. The danger comes from the erratic nature of the cell phone signal and its ability to alter resonance and interfere with the repair function of DNA.
At present, this is the most plausible theory for the understanding of the full range of health impacts discovered so far, which include cancer.
What You Can Do To Minimize The Effects of EMF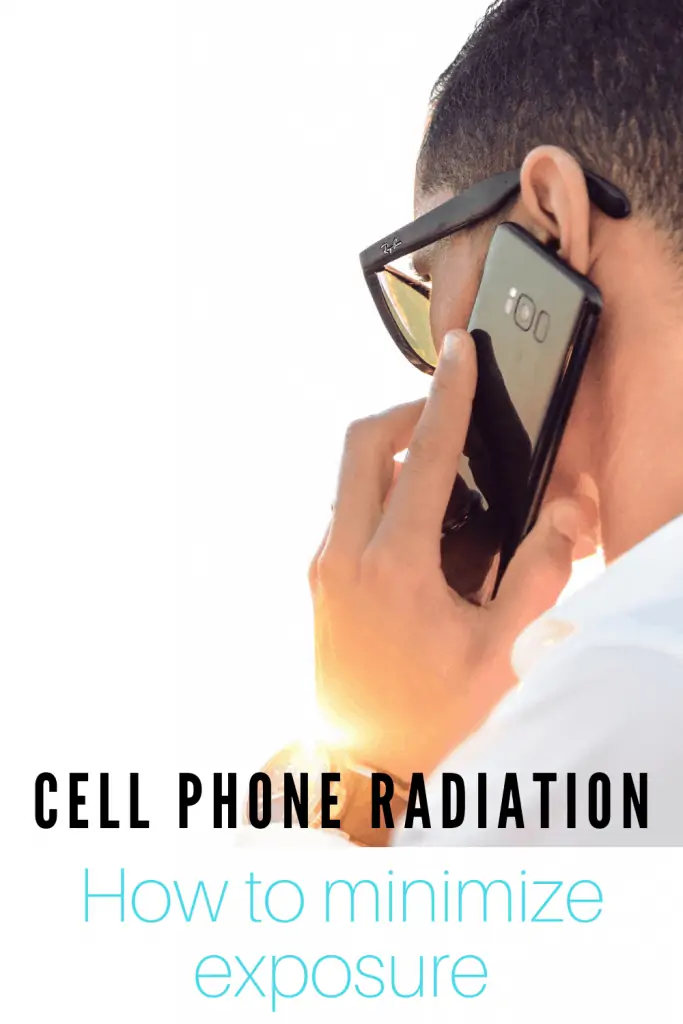 We need to protect ourselves. There are many ways you can minimize the effects of EMF on your phone.
These are just a few:
Whenever possible, disconnect the phone when it is not going to be used, for example, during the night. It is also advisable to use the airplane mode when you are not going to make calls or consult the Internet.
It is better not to keep the phone in a pocket or clothes near the body. Especially in sensitive areas, such as the testicles, where it has been shown that it can cause alterations and reduce sperm quality. Or near vital organs such as the lungs or the heart.
Use a speaker or headphones when making calls. In other countries, it is very common for most people to use these devices when talking with their cell phones. They move it away from the brain area, from the ears and eyes, areas also sensitive to the radiations they emit. Or even better, get an air tube headset.
Move the phone away at night. Sleeping attached to the phone and use it as an alarm clock is easy, but it is not a good idea if you want to reduce exposure to your radiation. Get a classic alarm clock, and be retro. You can minimize the radiation by keeping your phone at least 6 feet from your bed.
Finally, if there is no way you will give up your phone, or you need it to go through life, you have to use the cell phone, use an EMF-reducing cell phone case intended to reduce radiation. They can block most of the frequency emitted by cell phones.
EMF Reducing Cellphone Radiation Cases: How Do They Work?
As you might have guessed, most of the solutions above will not protect you when you are using your phone. The best solution would be to forget about your cell phone altogether, and not use it at all. But that's no longer feasible in this time and age. We have our lives in our phones, so most of us need to use them every day.
A EMF-reducing cell phone case could be your safer bet. Most of the EMF-shielding cell phone cases manufactured are made of a fine mesh fabric that covers the screen side of your phone. You use your cell phone normally, speaking and listening through this fabric, which acts as a barrier between your face and the radiation your phone emits. If the case has been made to high standards, this causes minimal to no reduction in sound quality.
This protective fabric is an impenetrable barrier that prevents radiation from reaching the human body, shielding the electromagnetic field by more than 99% in some cases, for all frequencies between 30 MHz and 4GHz.
The case can also act as a barrier for those who carry their phones in pockets. Be sure to keep the protective side closest to your body for effective EMF reduction.
The other side has no EMF protection so that the signal will come through, and you can still use your phone.
What Do You Need To Look For In An EMF-Blocking Cell Phone Case
You can find stylish cases out there that claim to supply EMF protection for cell phones and other electronics. Unfortunately, for the typical user, there is no way to know how effective they are for sure.
I would recommend looking for brands that show evidence on their internet sites that their products have been independently lab tested.
Other things that you need to be looking for when you're buying a quality EMF protection case for your smartphone:
EMF Protection – this is often the most critical factor to think about when choosing a new cell phone case to cover against EMF radiation. Some have a poor design, where the manufacturer is just trying to make a quick buck, and are made from low-quality materials. The low-quality can, rather than reducing radiation exposure, would increase it.
Quality – We use cell phones more often than the other gadgets and appliances we have at home. It's essential to make sure that the case has high-quality and efficient materials. It should even be comfortable and functional, so you're protected against radiation, and the phone is protected against dents.
Research – Don't fall for high-budget marketing. The manufacturer must have evidence to prove their claims on how their product works in reducing EMF radiation from cell phones. Some companies can tell you about research focused on the protection fabric, and not the complete case. As good as this can be, the company must have definitive proof of the cell phone case effectiveness.
The Company – Make sure that the manufacturer has been making cases for a while, and that the company is not on the private labelling business, getting some knock-off products from foreign suppliers.
Customer Support – This might not seem important, but it is one of the most vital things to identify if you'll be a happy customer. Having excellent customer support provides assurance to you as a customer. You want a company that offers quality products and shows continued commitment to keep a customer satisfied.
Price – There are some expensive EMF products out there that have increased the prices and can be unaffordable for many consumers. But don't worry, all of the phone cases that I will be reviewing in this guide are going to be affordable but still delivering excellent performance.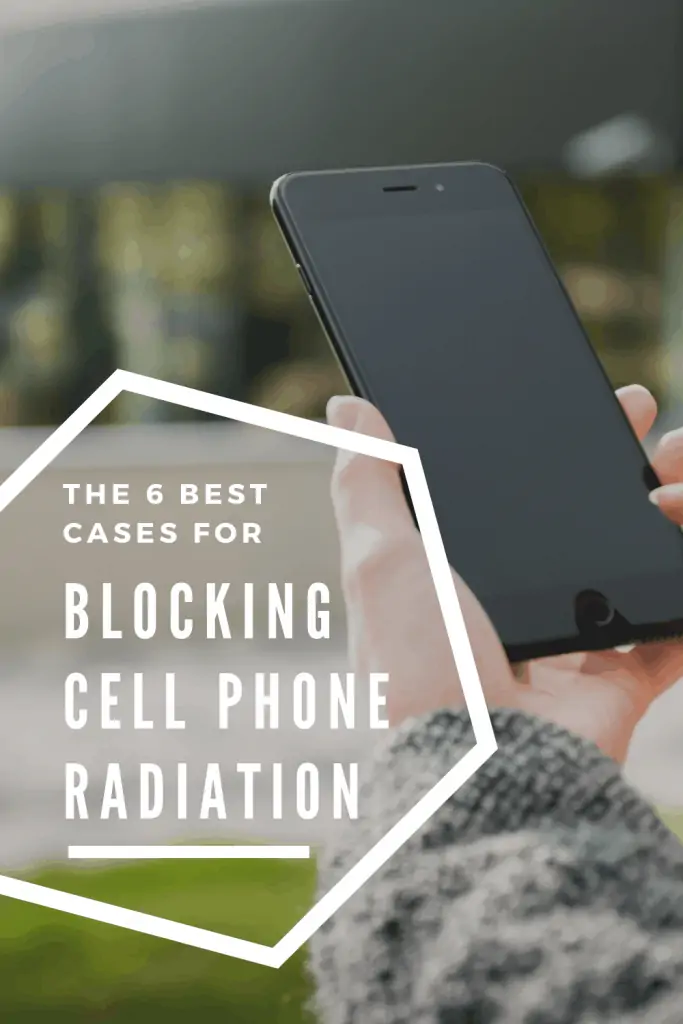 What Are Your Options When You Decide To Buy An EMF-Reducing Cell Phone Case
We have done the work for you and come up with a list of excellent cell phone cases that tick all the features above.
These cases also provide an extra benefit: radio frequency identification (RFID) protection, which prevents credit card hacking in public spaces.
Let's have a look at the finalists:
1. DefenderShield Cell Phone Case
Radiation Protection: 99.99% RF, 98.25% ELF
Quality: Outstanding
FCC Lab testing: Yes
This case has a wallet style with a flap and kickstand functionality. DefenderShield, one of the best manufacturers in the market. The product has outstanding quality, and the level of radiation blocked is 99.99% RF, 98.25% EMF.
This amazing case has been extensively lab-tested, and it is FCC certified.
Remember, any case that has a flap-like, this one needs to be used with the flap closed, whenever you're using the phone. Otherwise, the case will not do its job of blocking and reducing your exposure to radiation.
It is the most expensive case in this list, but you know that you get what you pay for.
2. SafeSleeve Anti-Radiation Cell Phone Case
Radiation Protection: 99% RF, 92% ELF
Quality: Excellent
FCC Lab testing: Yes
Another excellent and elegant case to block harmful EMF radiation. Every phone case that SafeSleeve makes features a front flap. This style is very convenient, as you can close the flap whenever you are on a call.
An extra feature about this case: the front flap uses several layers of EMF-blocking and shock-absorbing materials to protect your phone in case of accidental falls.
The materials SafeSleeve uses in the front flap block the radiation in electronic devices, like tablets, laptops, smartphones, has been tested to block 92% of ELF radiation and 99% of RF radiation.
But just remember, these findings are based on the materials used on the flap and not on the whole case.
However, tests are conducted in a controlled lab that is accredited by the FCC.
Price is in the middle range, but still an excellent quality product.
3. Sanxir Anti-Radiation Case
Radiation Protection: 98% EMF and RF
Quality: Outstanding
FCC Lab testing: Yes
This cell phone case comes in a variety of colors in premium vegan leather. It also has a durable soft TPU full-body inner case that comes with a cushioned shockproof edge and ensures your phone against drops and bumps.
Sanxir uses a patented double-shielded technology that blocks 98% of EMF and RF radiation. They use Nanoscale Graphene-based materials for shielding the cell phone radiation that is directed towards the user's body and will not cause the phone to increase output power.
This material has been called "the wonder material of 21st Century" by the researchers who were awarded the 2010 Nobel Prize in physics for their graphene research, this carbon-based lightweight material is 200 times stronger than steel and 100 times more conductive than gold! I'm impressed.
This cell phone case is an excellent option for such good quality on a budget.
4. WaveWall Flip – Anti-Radiation Phone Case
Radiation Protection: 85% EMF
Quality: Good
FCC Lab testing: No
A right choice with a vertical flip, for those who dare to be different and use an iPhone. Unlike the DefenderShield and SafeSleeve, which has a horizontal flap, the WaveWall has a vertical flap. Remember those old cell phones in the 90s? Same style.
However, you also have the option of a horizontal flip version, with kickstand functionality.
It is a wallet case, it can also hold money and cards, so it's very convenient. It also feels high-quality and very soft on the hand.
5. RadiArmor Anti Radiation Leather Cell Phone Case
Radiation Protection: 91% EMF and 99% RF
Quality: Excellent
FCC Lab testing: No
RadiArmor is one of the least known brands in the market, but they are finding their way in there, and they come across as very honest and professional.
They admit in their webpage that the radiation-blocking membrane is capable of blocking 91% of EMF radiation because it is only the flap that has the material. As they point out, if you covered the whole phone with EMF blocking material, then you'd have no signal.
I admire the company's honesty, as it not something you see very often.
A good feature for those of us who are mindful animals, the material used is vegan leather, as the company specifies.
The company has not been around for as long as DefenderShield, RF Safe, or SafeSleeve, but I think that they offer a high-quality product that can go head-to-head with the best. If you're in a tight budget, it's worth testing and trying out.
6. Waves Protect Slim flip Cell Phone Cover
Radiation Protection: 96% EMF
Quality: Excellent
FCC Lab testing: Yes
This case is very stylish. It has a thin phone cover and lightweight case — genuine Italian leather for those who want a bit of luxury in their lives.
The case is also a built-in wallet with a tight RFID protection pocket for ID and credit cards and an additional slot for a sim card and ejector pin.
It also has an inner soft microfiber layer that serves as anti-scratch protection of the screen.
This case is a good buy for a reasonable price.
Final Thought
There are lots of things we can do to minimize the risks associated with EMF exposure. It requires awareness and buying the right products.
Researchers continue to study the harmful effects of cell phone radiation, and we won't know the whole extent of the danger until it might be too late. It's clear now that EMF protection makes sense; reducing the harmful radiation from our cell phones is one of the most effective (and easy).